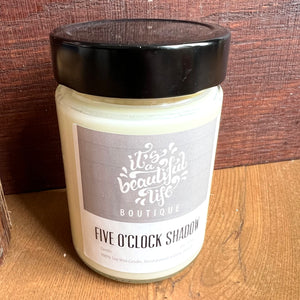 The PERFECT masculine fresh scent. 
Masculine appeal blends with hints of precious amber and rich vanilla bean at the base of the scent.
Imagine the fresh beads of morning dew that surround this sensual blend of lavender, fern and aged woods.
• Clean burning 100% Natural Vegan Soy wax with a cotton wick
• Handmade in small batches in Elora, Ontario  
9oz.