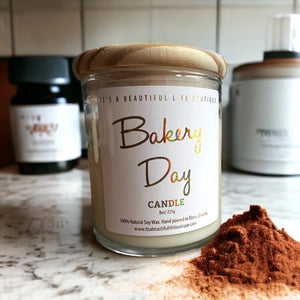 Mmm fresh baking!
This soy wax candle is scented with warm buttery notes, rich brown sugar and an irresistible caramel accent for this bakery treat. Accented with cinnamon and base notes of creamed vanilla.
Made from clean burning natural soy wax. 

This clean jar features an engraved wooden lid, shiny label and looks so pretty sitting on your counter or shelf.
9oz/255g