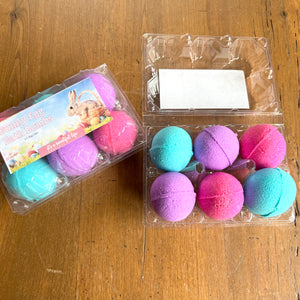 THE cutest Easter gift!
This set includes 6 x 65g egg shaped bath bombs in a fun little egg carton! Each egg colors the bath water in fun spring tones and is scented with a variety of scents such as lavender/lemon, fruit punch and black raspberry! 
As always, made with premium natural ingredients such as cocoa butter, Shea butter, and Kaolin clay, amongst others!