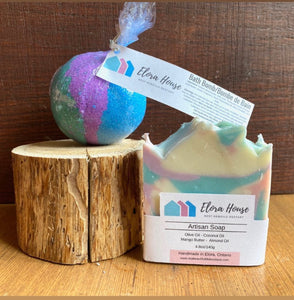 I was commissioned to make 100 custom designed/coloured artisan soaps and 100 bath bombs as a fundraiser for Elora House.
The colours used match the Elora House Logo and were custom labeled as well. 
See www.EloraHouse.com - Providing safe housing and support for individuals who identify as women, and who are victims of sexual exploitation and human trafficking. 
Contact us directly to discuss your custom items and pricing.