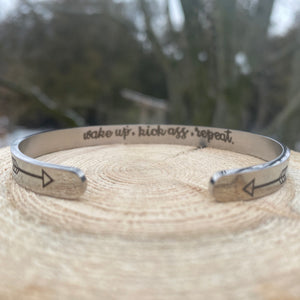 Ever feel like you need a hidden message just to remind yourself to Wake up, Kick Arse, Repeat? 
Then this is the perfect bangle for you. Pretty and simple with your engraved message worn next to your skin. 
Made from Stainless Steel this is safe for sensitive skin! 
6mm wide x ~6.5cm across, adjustable.