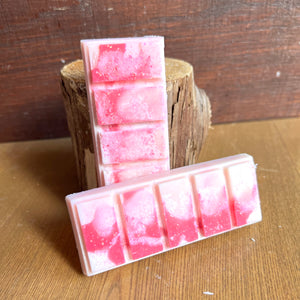 Ahhhh Mimosa- in a snap apart wax melt bar! 🥂  🍊  
This wax melt is beautiful as it melts- as the pink and peach hues melt into a glittery pool of gorgeous smelling wax. 

This scent will remind you of drinking light bubbly citrus drinks on a sun-kissed patio in summertime. 
1.4oz/41g