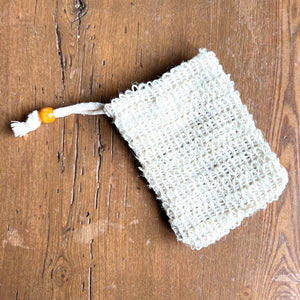 Don't waste those soap or shampoo bar remnants! Put your small pieces in this bag, tighten it up, add water and enjoy the lather. 
Another eco-friendly way to improve the longevity of your products!
Bag is made from natural cotton and linen and measures approximately 3.5inches x 5.5inches which is perfect for soap and shampoo bars.